Fire Fighter Safety Boots Related Products
Fire Fighter Safety Boots Introduction
Introduction of Fire Fighter Safety Boots
1. Upper: Polythene Rubber
2. Inner lining fabric is with flame retardant treatment.
3. Midsole: Steel: Toecap: Steel
4. In the front of the barrel, it has a tibia protection in yellow, made of rubber,
5. The upper edge of the barrel have provided with two handles for easier wearing of the boots. The handles placed one on each side of the barrel and can not have a width more than 60mm.
6. The internal insole should be puncture resistant and be constructed of fire resistant.
Outer sole is made in one-piece slip-resistant rubber, and have resistance to: Abrasion, perforation and heat penetration.
7. The height of the barrel is more than 280mm.
8. The boot has additional reinforcements on the instep and sides.
9. Size: 38-48: Weight: 3.0 kg/pair
Features of Fire Fighter Safety Boots
Comfortable, anti abrasion, cut proof and anti-pierce, flame retardant, heat insulation, high voltage resistant, oil resistant, anti slip, anti acid and alkali etc.
Technical Data
1. Oil-resistant Property: 10%
2. Bottom of steel plate pierce resistance≥ 1000N
3. Anti-smashing properties: Static pressure≥ 15mm, impact ≥ 15mm
4. Withstand voltage≥ 5000V
5. Leakage current <3Ma
6. Heat insulation property≤ 22C
7. Slip resistance≥ 15º
Photos of Fire Fighter Safety Boots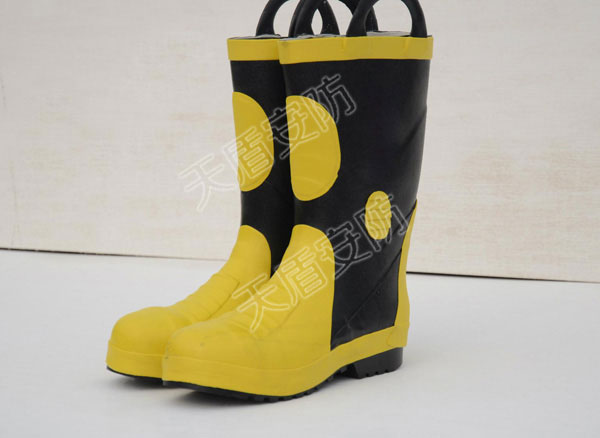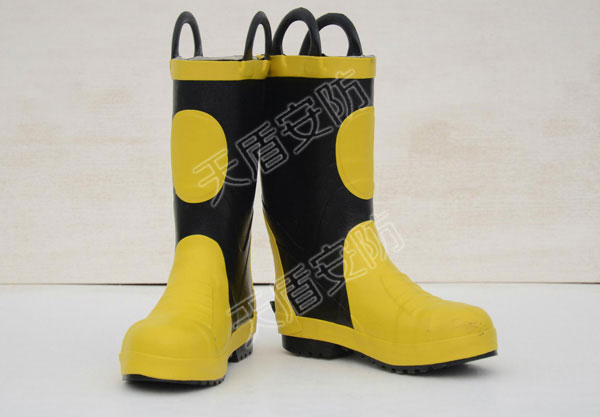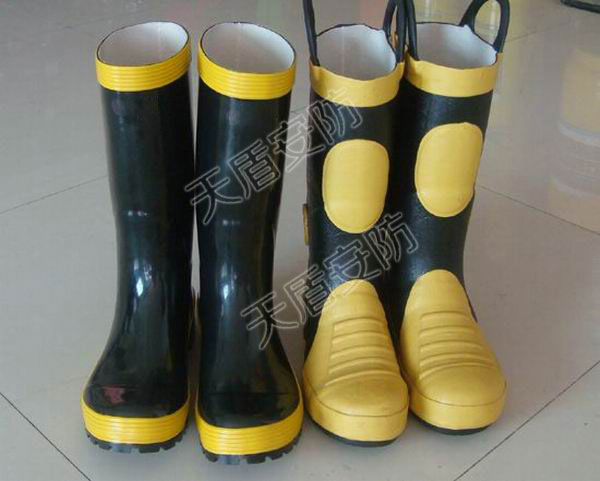 Pictures are for reference only as different product batch & specs. Please contact sales for confirm.