On February 23, the leaders of Jining Energy Development Group Co., Ltd. visit Shandong Shandong Tiandun E-Commerce Industrial Park. Shandong Tiandun Chairman Qu Qing, Shandong Tiandun General Manager Han Yong, Party Secretary and Executive Deputy General Manager Feng Zhenying, Executive Deputy General Manager Li Zhenbo, Deputy General Manager Fan Peigong and other leaders accompanied the reception.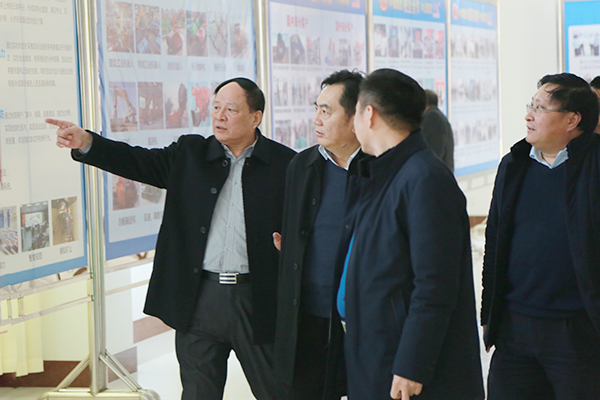 Accompanied by the chairman, the visiting leaders visit the Shandong Tiandun Corporate Culture Exhibition Hall, the intelligent equipment product exhibition hall, the intelligent equipment manufacturing workshop, the China Coal Machinery Plant, the Zhongyun Machinery Plant, the software technology company, the network information company, and the cross. Environmental E-commerce Company, Shandong Tiandun E-Commerce Company, China National Transportation Group E-Commerce Company, visiting, Group Executive Deputy General Manager, General Manager of E-Commerce Company Li Zhenbo on our group in smart equipment manufacturing, e-commerce, cross-border e-commerce, etc. The development achievements of the field have been introduced in detail and have been fully affirmed by the visiting leaders.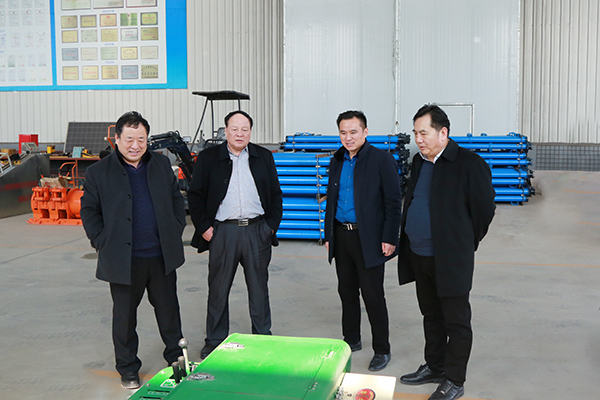 As a national contract-honoring and credit-respecting enterprise, a designated production unit for national coal mine special equipment and accessories products, a top 10 Chinese operating equipment enterprise, an excellent enterprise of China's machinery industry, a prominent industrial contribution enterprise of Shandong Province, a demonstration enterprise of Shandong's two-in-one integration innovation, Shandong In the past few years, Shandong Tiandun has responded to the requirements of national safety production, strictly controlled product quality, strived to improve product quality and safety level, and actively carried out safety certification of mining series products. More than 100 coal safety certifications and more than 100 product inspection reports issued by provincial and municipal technical supervision bureaus have fully proved that Shandong Tiandun has strong strength in the safety research and development of mining products and has enhanced the core competitiveness of the Group.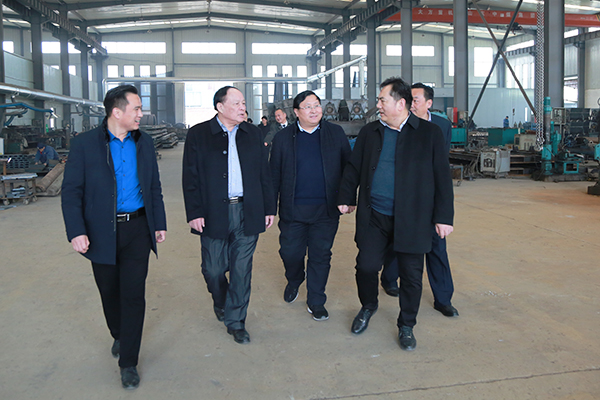 Through the visit, the visiting leaders gave high praise to the production and manufacturing strength of our group's industrial and mining products and the advanced e-commerce marketing model. The leaders said that through on-the-spot visits, they have a comprehensive understanding of Shandong Tiandun's manufacturing capabilities, product technology research and development, e-commerce sales model, etc., and saw the strong manufacturing strength and cooperation sincerity of Shandong Tiandun. Opportunity to reach long-term cooperation with Shandong Tiandun.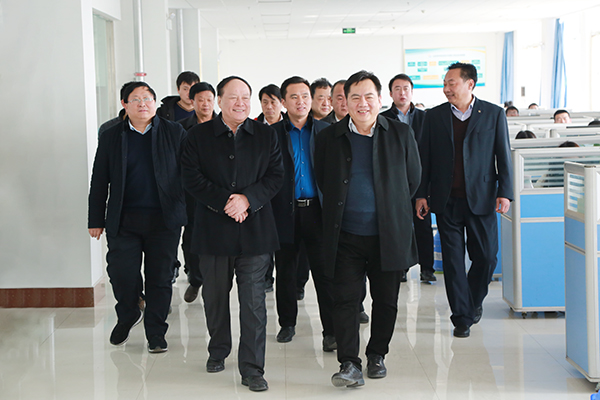 Chairman of the Board said that he is very grateful to the leaders of Jining Energy for their recognition and recognition of the development achievements of Shandong Tiandun. With excellent product quality and perfect after-sales service, Shandong Tiandun has produced and sold more than 10,000 kinds of high-quality equipment and sold it in 151 countries around the world. In the region, Jining Energy Development Group Co., Ltd. is a top 500 enterprise in China. It is very hoped that the two sides can achieve long-term strategic cooperation, resource sharing, complementary advantages, and win-win cooperation. As a large-scale industrial and mining equipment manufacturing enterprise with cross-industry and diversified operations, Shandong Tiandun will promote the comprehensive realization of the Group's global strategic goals with better products and more intimate services.