On December 10th, the Chinese Executive Principal of HMKW University Cologne, Germany, concurrently served as the Dean of the Central Plains College of Cologne, Feng Aimin, Nicole Neuhoff, Leonie Fuhrmann of Germany HMKW University, Vice Chairman of Donggang Overseas Chinese Federation, Changjiang Ling of Shenzhou Abacus School, Qingdao Star Media General Manager Jia Donglin, Deputy General Manager Zhang Changjiang, and his party visit Shandong Tiandun . Han Yong, General Manager of Shandong Tiandun , Fan Peigong, Executive Deputy General Manager, Guan Chenghui, Deputy Secretary of the Party Committee of the Group, and Dean of the Industrial and Commercial Vocational Training Institute of Shandong Tiandun Liu Lu and other leaders accompanied the reception.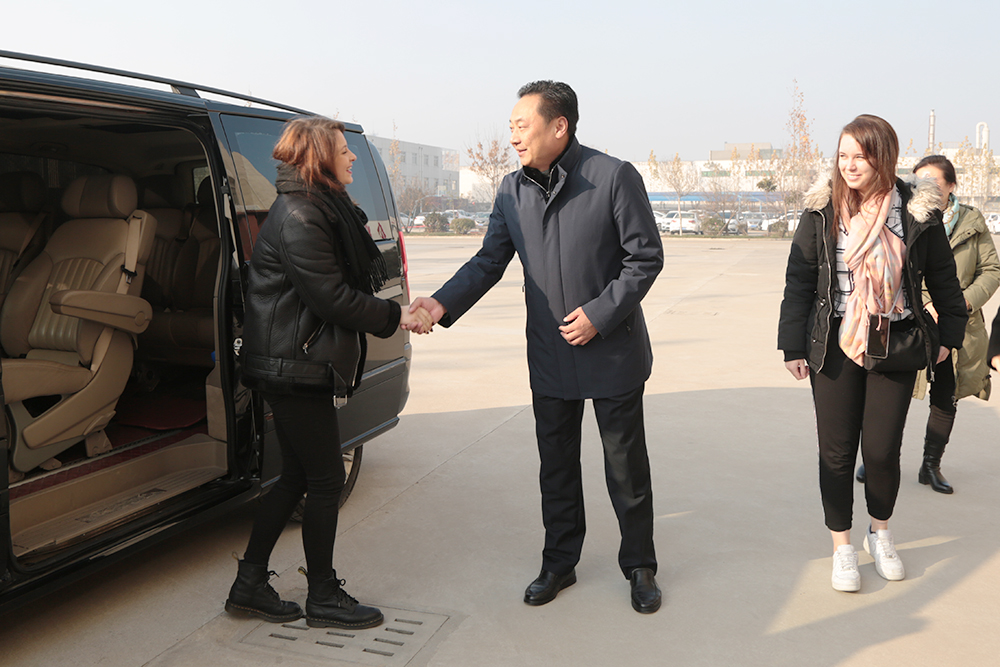 The visiting leaders visit the Shandong Tiandun 's corporate culture exhibition hall, science and technology research and development center, information promotion center, Guyuan film and television company, cross-border e-commerce company, e-commerce company, and inspected the Industrial and Commercial Vocational Training Institute of Shandong Tiandun . Learned more about the school's school scale, faculty, honors, school-enterprise cooperation, professional construction, employment services, and more. Through the visit, the leaders of HMKW University in Cologne, Germany fully affirmed the development and future planning of the Industrial and Commercial Vocational Training College, and emphasized the urgent cooperation of our group and the college in the next field of professional talent education, training, and exchanges.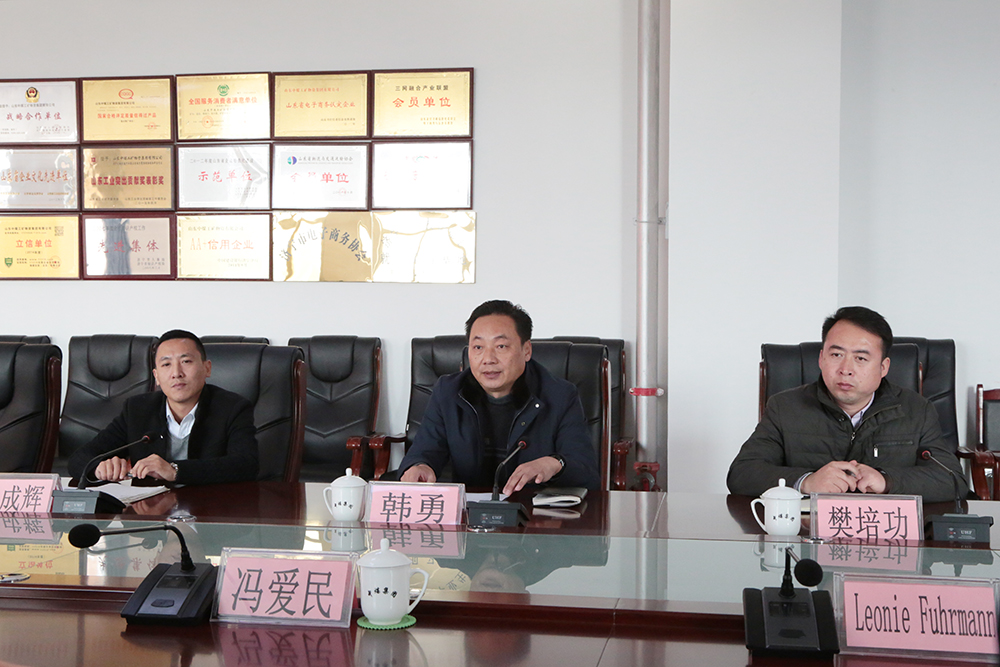 At the symposium, Feng Aimin, the executive president of the Chinese side of HMKW University in Cologne, Germany and the dean of the Central Plains College in Cologne, gave a brief introduction to HMKW University in Germany. HMKW University of Germany is a well-known international economics college in Germany. It offers journalism and media, design, management and other majors. All courses are internationally recognized and FIBAA certified. The college has unique advantages and advanced experience in many areas of vocational education. President Feng said he was very happy to come to Shandong Tiandun to discuss the issue of vocational education. It is hoped that through mutual exchanges, the two sides will further deepen their understanding, jointly explore the establishment of a new model of professional talent training, promote the exchanges and cooperation between the two sides, and achieve mutual benefit and win-win cooperation.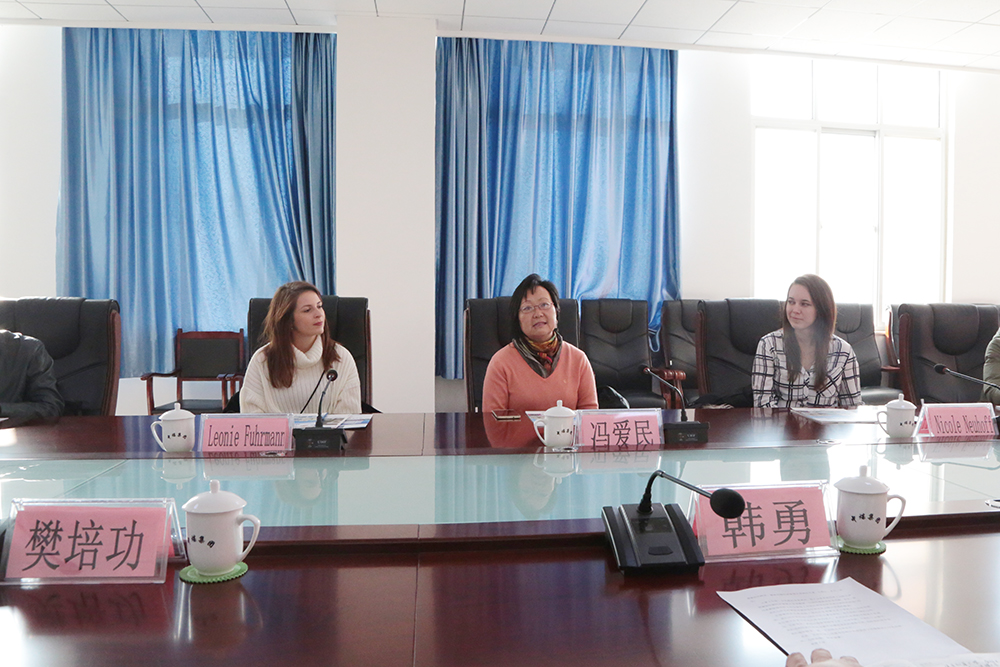 Later, General Manager Han introduces the development of the Industrial and Commercial Vocational Training Institute of Shandong Tiandun . The Industrial and Commercial Vocational Training College, founded by Shandong Tiandun , is a comprehensive vocational education and training college with a variety of and multi-level development that specializes in vocational skills training. Since the establishment of the college, it has actively carried out extensive exchanges and cooperation with universities at home and abroad, cultivated a group of highly qualified technical personnel, and achieved a win-win situation for corporate and social development! Finally, the two sides conducted research programs on exchange of students between China and Germany; Chinese teachers or education groups visited Germany for study and training; Sino-Germany co-education of students and employees to Germany for related cultural and economic training programs; HMKW full-year English master program In-depth exchanges and discussions and reached cooperation.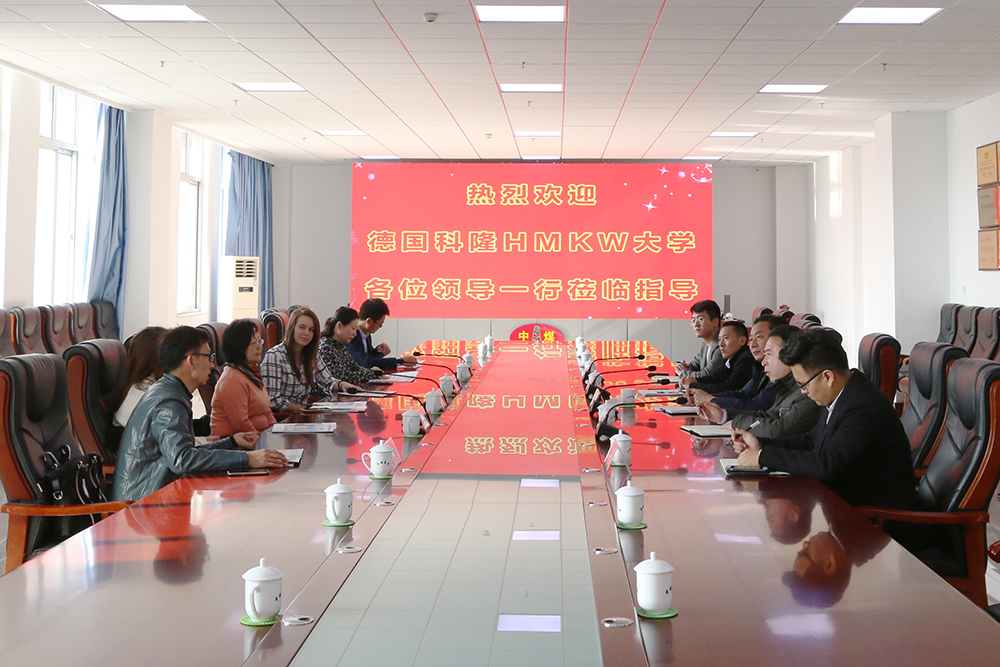 General Manager Han said that through communication and exchange, the cooperation potential between the two parties is great. In the next step, Shandong Tiandun and Industrial and Commercial Business Vocational Training Institute will actively carry out various forms of exchanges and cooperation with HMKW University in Germany, and learn from HMKW University in Germany Educational model, strive to explore the road to reform, innovation and development of vocational education, commit to creating vocational education with Chinese characteristics, and make every effort to contribute to the professionalization, standardization and internationalization of vocational education in China!