On the morning of April 22, Shi Jun, director of Jining High-tech Zone Park Service Center and leader of Jining High-tech Zone Private Enterprise Service Team,Li Jiancheng, Han Wei, deputy team leader of Jining High-tech Zone Private Enterprise Service Team,Office Director Yan Sibing,Bao Jihua, Chairman of Shandong Keda Electromechanical Technology Co., Ltd.The general manager of Shandong Keli Optoelectronics Industry Co., Ltd. Li Haiming and other leaders visited Shandong Tiandun to carry out technical exchanges and cooperation on the intelligent manufacturing industry.Qu Qing, Chairman of Shandong Tiandun, Han Yong, General Manager, executive deputy general manager of the group and general manager of informatization Li Zhenbo, Guan Chenghui, Deputy Secretary of the Party Committee of the Group, Group Deputy General Manager Shao Hua, Zhu Kun, Deputy Director of the Office, and Zhang Canguo, General Manager of Shandong Carter Intelligent Robot Co., Ltd., a subsidiary of Shandong Tiandun for the leader to accompany the reception.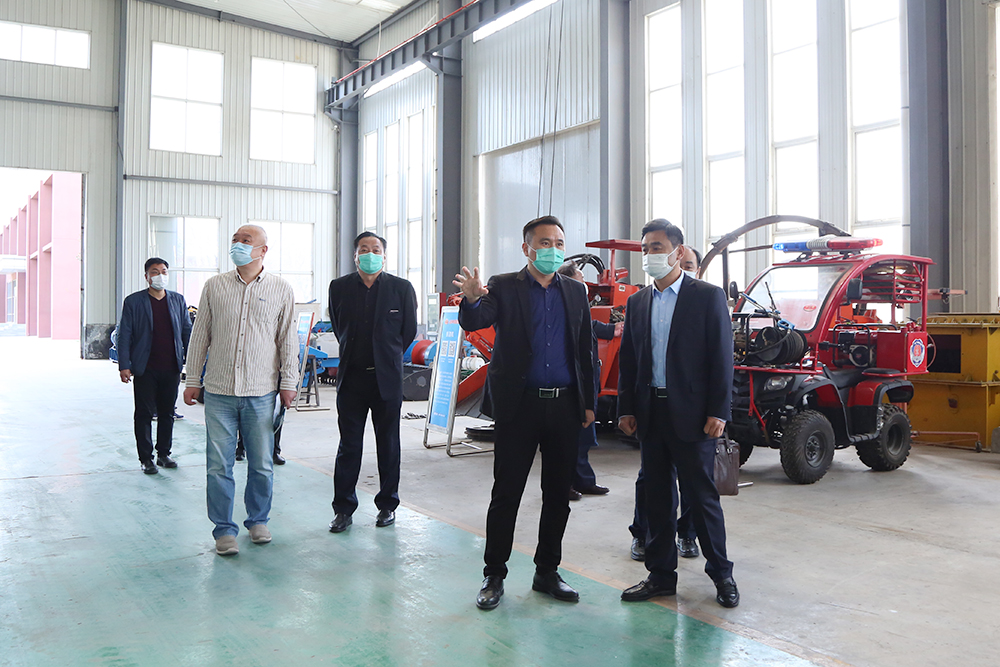 The visiting leaders visited Shandong Tiandun's intelligent manufacturing achievements exhibition hall, intelligent equipment exhibition hall, software technology center, informatization promotion center, e-commerce company, cross-border e-commerce company, etc. During the visit, the group's executive deputy general manager and informatization general manager Li Zhenbo gave a detailed introduction to the development achievements of our group in the fields of intelligent equipment manufacturing, software research and development, industrial Internet, etc., which was fully affirmed by the visiting leaders.
Over the years, with the support of the Jining Municipal Party Committee and Municipal Government and the High-tech Zone Government, Shandong Tiandun has vigorously developed high-end intelligent equipment manufacturing, invested in and built a digital intelligent manufacturing workshop, and introduced advanced manufacturing technology and information technology through the introduction of advanced foreign advanced equipment technology. Deeply integrate with intelligent technology, develop intelligent manufacturing equipment products suitable for China, and make a positive contribution to promoting the transformation of traditional manufacturing to digital manufacturing, networked manufacturing and intelligent manufacturing!At present, our group has more than 130 national product patents, more than 100 mining product safety certifications, and more than 160 product inspection qualification reports issued by provincial and municipal technical supervision bureaus.Strong in intelligent product manufacturing, mining equipment and new product research and development, the group has been awarded the Ministry of Industry and Information Technology Manufacturing Innovation Model Enterprise, China Machinery Industry Outstanding Enterprise, China "Specialized and Special New" Outstanding Enterprise, and National Coal Mine Special Equipment Designated production units of parts and accessories, top ten enterprises in China's operating equipment, Shandong Province Outstanding Contribution Award Enterprise, Shandong Province 5G pilot demonstration enterprise, Shandong Province integration and innovation demonstration enterprise,Shandong Province "One Enterprise One Technology" innovative enterprise and many other honors.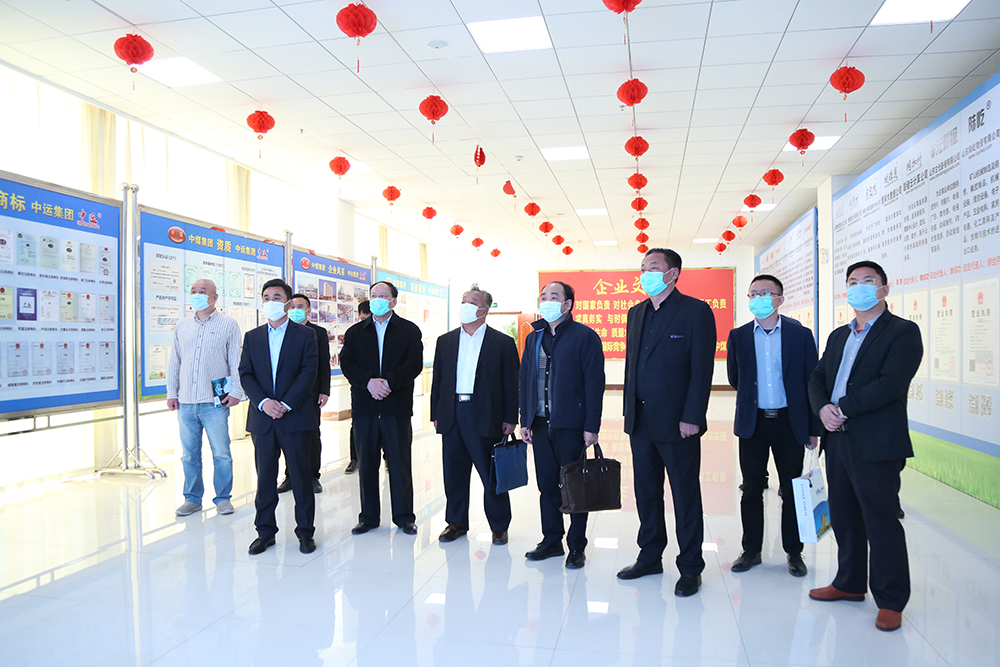 In order to better utilize the advanced technologies of 5G technology, artificial intelligence, industrial Internet, and Internet of Things to promote the development of manufacturing industry, Shandong Tiandun also invested in the establishment of China Coal Industry Intelligence Research Institute, which relies on Shandong Tiandun 's advanced intelligent manufacturing experience, Build a high-quality research and development team, unite well-known universities and scientific research institutions across the country, and build the research institute into a dual platform for technology and industrial incubation, in terms of overcoming the problems of intelligent manufacturing, transforming intelligent scientific research results, exporting leading models, incubating innovative enterprises Played an important role in driving demonstration!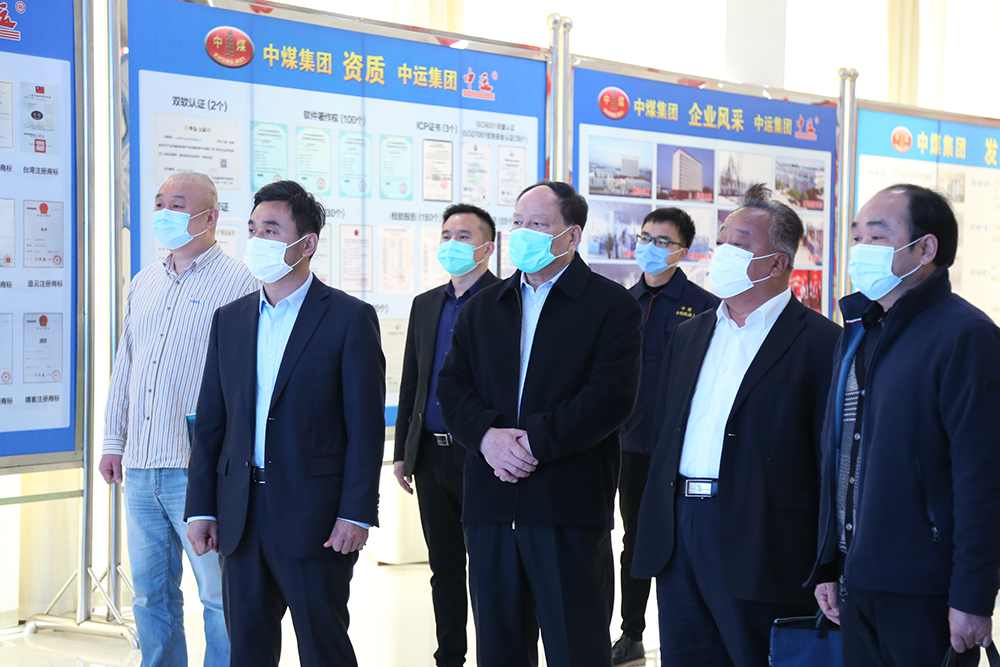 At the symposium, the visiting leaders spoke highly of our group's innovation and development achievements in the intelligent manufacturing industry and technology research and development.Director Shi pointed out that Shandong Tiandun, as a cross-industry, diversified technology and manufacturing enterprise. The achievements in the fields of intelligent manufacturing and industrial automation are obvious to all, and are the benchmarks and role models for the modern transformation of industrial enterprises. It is hoped that Shandong Tiandun will play a good leading role in the next step, strengthen in-depth cooperation with more intelligent manufacturing companies in technical exchanges and achievement transformation, and realize "technical sharing, resource sharing, innovation and win-win" among enterprises for intelligent manufacturing Contribute more power to the development of industry and private economy!