On the morning of July 8, Weishan County Old Science Association President Wang Ling, Weishan County Old Science Association Vice President And Secretary General Chao Wang, Weishan County Old Science Association Vice President Tian Zhenling, Weishan County Chairman Of The Association Han Lin, Weishan County Industry And Information Bureau Deputy Director Chen Jieping, Weishan County Old Science Association Deputy Secretary Wang Shiqiu and his entourage came to Shandong Tiandun to conduct a discussion forum to help the development of the enterprise. Shandong Tiandun General Manager Han Yong, Group Standing Deputy General Manager, Informatization General Manager Li Zhenbo, Group Executive Deputy General Manager Fan Peigong, Group Deputy Secretary Of The Party Committee Guan Chenghui, Shandong Tiandun Jining Gongxin Business Training School Dean Liu Lu, Shandong Tiandun Kate Company General Manager Zhang Cunguo, Guyuan Film And Television Company General Manager Chen Kedong, Shenhua Information Company Technical Director Fu Jianguo and other leaders accompanied him.
The visiting leaders visited the exhibition hall of Shandong Tiandun 's intelligent manufacturing achievements, information promotion center, software technology research and development center, e-commerce company, cross-border e-commerce company, etc. During the visit, Li Zhenbo, general manager of the group's informatization and executive deputy general manager, introduced in detail The development achievements of our group in the fields of intelligent equipment manufacturing, technology research and development, industrial Internet, technological innovation, and conversion of old and new kinetic energy have been unanimously praised by visiting leaders.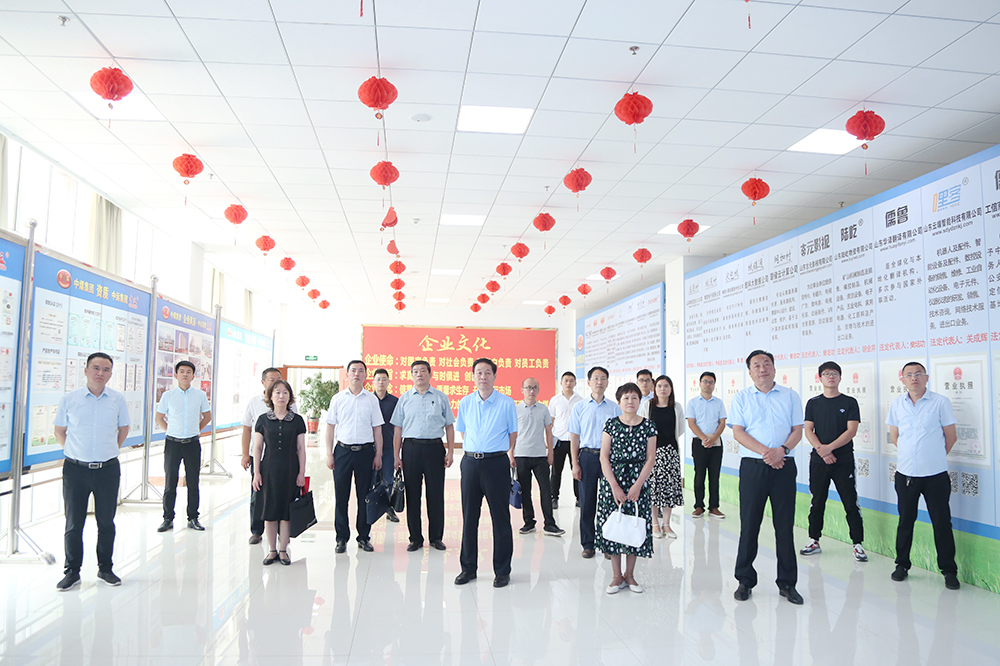 At the symposium, Han Yong, general manager of the group, first gave a welcome speech. On behalf of Shandong Tiandun , he warmly welcomed the arrival of Weishan County Old Technology Association, Weishan Industry and Information Bureau, and entrepreneur friends, The development of innovation was reported in detail. As an outstanding enterprise in China's machinery industry, China's top 10 operating equipment manufacturing enterprises, Shandong Province's demonstration enterprise of integration and innovation of chemical industry, and Shandong's "one enterprise and one technology" innovation enterprise, in recent years, Shandong Tiandun has accelerated the pace of enterprise technological innovation and actively promoted the industry Transformation and upgrading, gradually from the traditional machinery manufacturing industry to intelligent robots, new agricultural machinery, high-tech drones, high-end rescue equipment, new environmental protection equipment and other high-tech intelligent equipment manufacturing industries. At present, the group has more than 100 national computer software copyrights, more than 140 national patents, and more than 100 mining product safety certifications, which has improved the global competitiveness of China Coal products.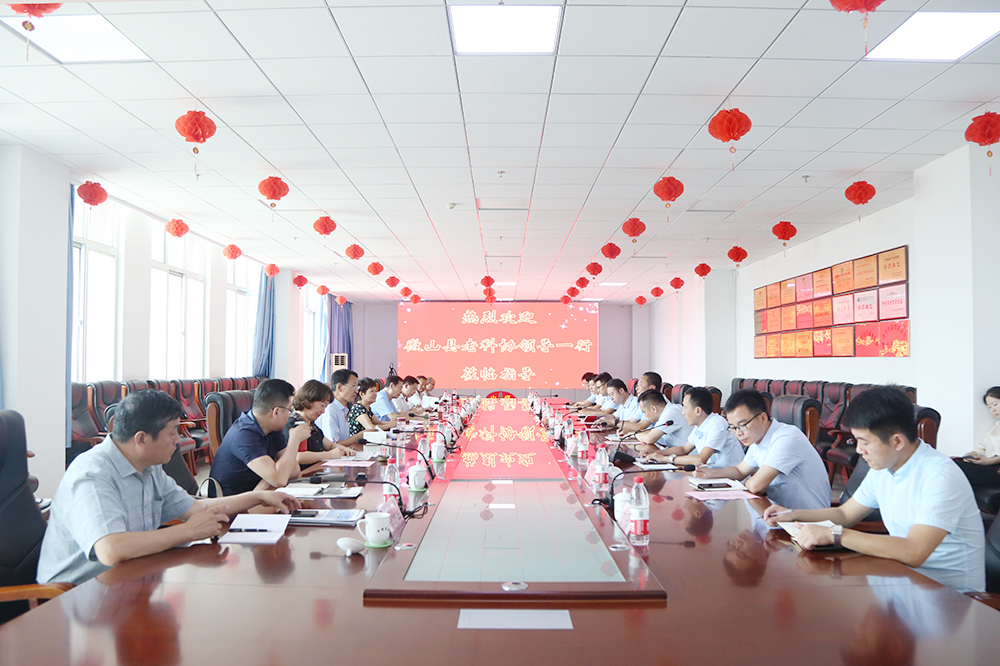 Over the years, Shandong Tiandun has always adhered to the "manufacturing industry and Internet integration" development strategy in the development of enterprises, vigorously developed industrial supply chain e-commerce, and successfully transformed from the traditional sales model to a modern e-commerce sales model. Industry is an industry model that promotes the successful transformation of traditional enterprises. The group has been rated as the Ministry of Industry and Information Technology's manufacturing double innovation platform enterprise, the national e-commerce integration innovation demonstration enterprise, China's two-industry integration innovation practice award enterprise, Shandong province two-industry integration management system implementation standard pilot enterprise, Shandong province e-commerce demonstration enterprise, Shandong Provincial transformation and upgrading winners, among which the Group's independently developed and operated cross-border e-commerce e-mine cloud platform was rated as a national key support platform for cross-border e-commerce, a national new consumption pilot project, and an excellent industry cloud platform in Shandong Province, in order to help the country's new and old kinetic energy Conversion, industrial transformation and upgrading have made positive contributions!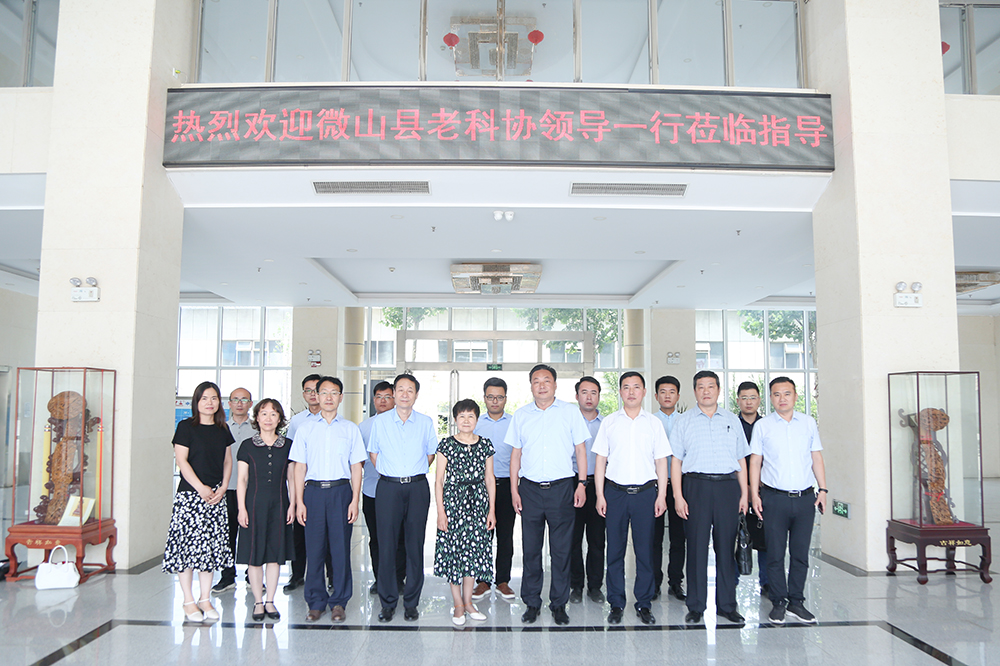 At the meeting, the heads of many enterprises in Weishan County introduced their own development and the needs of enterprise transformation. Our group and the entrepreneurs exchanged and exchanged ideas on the next step to help the enterprise's innovation and development, and discussed the e-commerce platform, product promotion, Technology innovation and other aspects have reached cooperation.
Through the visit forum, President Wang highly praised our group's outstanding achievements in enterprise innovation, transformation and development. She pointed out that Shandong Tiandun has a strong e-commerce team and e-commerce platform and is very experienced in enterprise innovation, transformation and development. It is hoped that through today's exchange and docking, the exchange and cooperation between Weishan County enterprises and Shandong Tiandun will be strengthened, and a new model of innovation-driven development will be jointly explored to achieve a mutually beneficial and win-win development for both parties.
Mr. Han expressed his gratitude to Weishan Laoke Association, Weishan County Bureau of Industry and Information Technology and all entrepreneurs for their full affirmation of Shandong Tiandun 's achievements in innovation and development. The group is willing to share with you the advanced experience of enterprise development, provide businesses in need with e-commerce, product promotion, technological innovation and other services, achieve win-win cooperation, and jointly contribute more power to the city's innovation and development!