On January 25th, Chen Hang, vice president of Alibaba Group and founder of Dingding (fancy name: no move), Kang Yanrong (fancy name: Xiaokang), director of public affairs of Alibaba Group, and Shi Hongyang, product manager of Alibaba Group and Dingding Accompanied by Wang Yuanyuan, CEO of the Enterprise Service Center of China Unicom Jining Branch, and Yang Rui, the key account manager, Wu Qichuan, a nail ecological service provider, visited Shandong Tiandun to investigate and negotiate cooperation. Han Yong, General Manager of China Coal, Li Zhenbo, Executive Deputy General Manager and General Manager of Information Technology, Yu Cui, Deputy General Manager of the Group and General Manager of E-commerce Company, Guan Chenghui, Deputy Secretary of the Party Committee of the Group, Business of Shandong Shenhua Information Technology Co., Ltd. under China Coal Director Su Yan, business manager Lu Haiyong, deputy director of the group office Wang Haonan and other leaders accompanied him.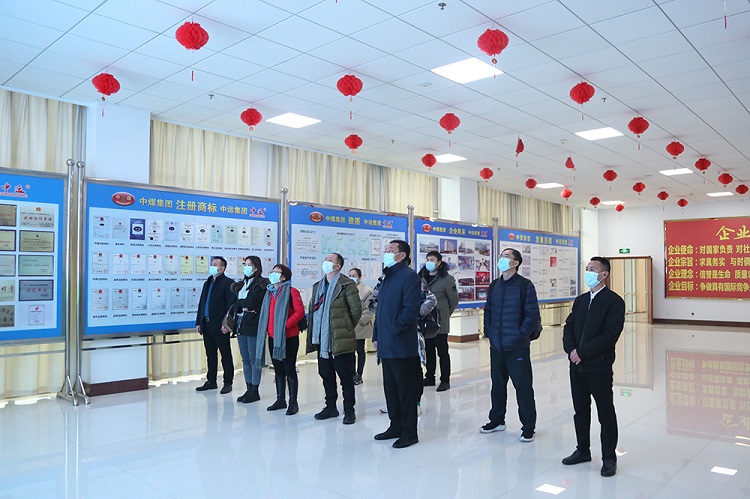 The visiting leaders, accompanied by President Han, visit the Shandong Tiandun's corporate culture exhibition hall, digital exhibition hall, cross-border e-commerce companies, e-commerce companies, software R&D centers, informatization promotion centers, etc. During the visit, the executive deputy general manager of the group, Li Zhenbo, general manager of informatization, gave a detailed introduction to the development achievements and future development plans of our group in intelligent equipment manufacturing, software research and development, e-commerce, cross-border e-commerce and other industries, and focused on the development of Shandong Tiandun in recent years. The outstanding achievements in the fields of, cloud computing, 5G, informatization and digital construction have been well received by the leaders of Alibaba Group.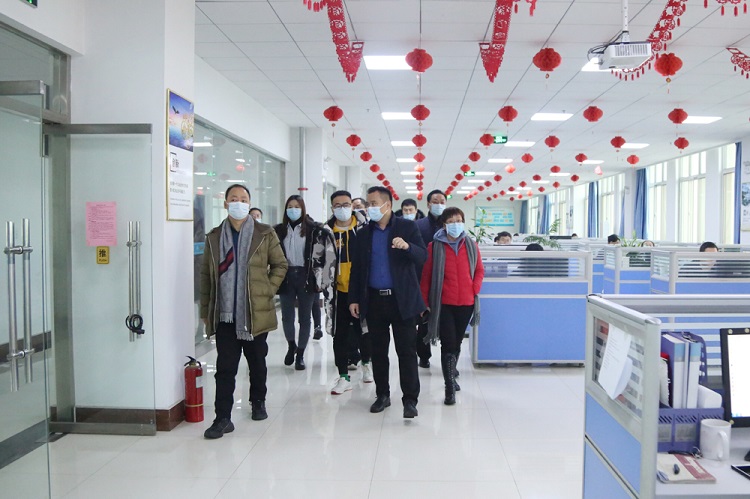 As a demonstration unit for informatization construction in Shandong Province, a 5G pilot demonstration enterprise in Shandong Province, a key big data enterprise in Shandong Province, a big data innovation service agency in Shandong Province, and a big data talent practice base in Shandong Province, Shandong Tiandun has continued to strengthen artificial intelligence, Innovative research and development in the industrial Internet fields such as 5G and big data, and carry out the integration of automation, informatization, and intelligence to lead, build a centralized and unified intelligent operation management and control, informatization data value-added services, and artificial intelligence innovation platform. Huawei, Baidu, Tencent, China Unicom and other large companies cooperate to provide one-stop services such as software development, big data collection, integrated analysis, and software outsourcing for governments, enterprises and various industries around the world. The company has successively obtained more than 150 national computer software copyrights. Serving more than 10,000 small and medium-sized enterprises in Shandong, Jiangsu, Hebei, Sichuan and other places, and training nearly 100 talents in the field of information technology such as big data and 5G, and established a good reputation and reputation in the society.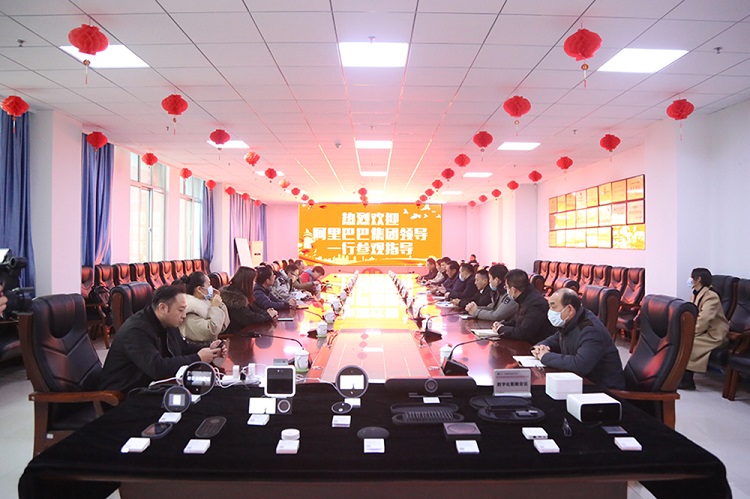 At the symposium, Chen Hang, Vice President of Alibaba Group, highly affirmed the results of the early cooperation between Shandong Tiandun and Alibaba Group. He said that Shandong Tiandun is a high-quality customer and important partner of Alibaba. He thanked Shandong Tiandunfor its trust and support to Alibaba Group. Alibaba Group and Shandong Tiandun have achieved good cooperation in cross-border e-commerce, e-commerce platform construction, big data, cloud computing and other aspects. With the development and business expansion of the two companies, it is hoped that the two parties will deepen their cooperation in the next step. Achieve a win-win situation for both parties! Afterwards, Alibaba experts introduced Alibaba's advanced Internet operation concepts, Alibaba's unique management system and corporate culture in detail. Finally, the two parties exchanged opinions on the problems and suggestions in the use of DingTalk and the digital construction process, and the following Step by step in-depth cooperation to reach consensus.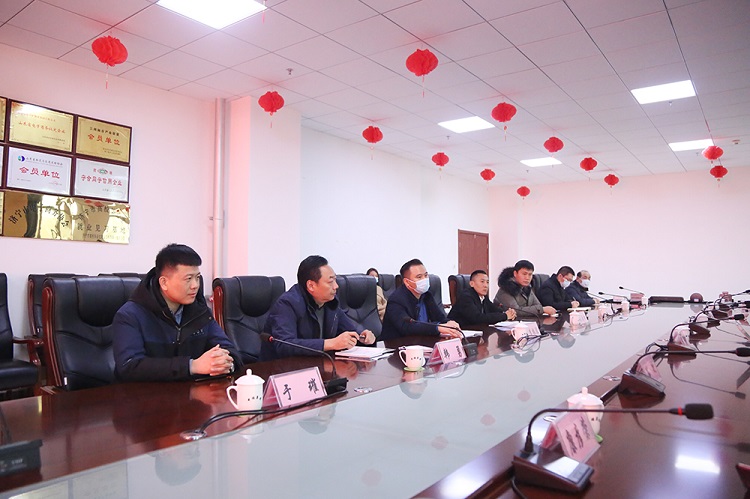 President Han says that he is very grateful to Alibaba Group and China Unicom for their strong support for the development of Shandong Tiandun over the years, and thank the leaders of Alibaba Group for their full affirmation of Shandong Tiandun's digital construction and development achievements. Shandong Tiandun has always had good business relations with Alibaba Group. Alibaba's high-quality services have played a positive role in promoting the rapid development of Shandong Tiandun's cross-border e-commerce, e-commerce platform construction, and big data. As the largest Internet company in the country, Alibaba has world-class concepts and technologies. We hope to use this exchange as an opportunity to strengthen corporate strategic cooperation with Alibaba Group, build a smart development ecosystem, and create a new model of high-quality development. To better achieve mutual benefit and win-win results, we will help our group to comprehensively build digital China Coal, Smart China Coal, and Smart China Coal.